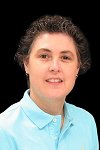 Welcome to the Kansas Music Educators Association! You are about to embark on one of the most remarkable experiences of a lifetime. Teaching music is a very gratifying occupation. In fact, some would not even view teaching music as a job. Teaching music is more of an experience or a shared involvement. The opportunity to connect and introduce students to the power of music is immeasurable. Never minimize your importance. You will touch countless lives daily.
KMEA is your professional organization. KMEA is a collective membership of music educators throughout the state of Kansas that is here for you. We work together to assure the success of all directors. Don't hesitate to reach out to any KMEA leader for help. Remember, every experienced, seasoned and veteran teacher was once a first-year teacher. The first step toward success is to pursue advice, guidance and direction from mentor teachers. Educators are lifelong learners and the most successful teachers are those that continue to acquire, learn and implement new philosophies and ideas.
Best wishes for a remarkable and memorable first year. You have trained for this moment for years and it is finally here. I implore you to enjoy every minute of your new position and make memories that will last a lifetime! Don't wait for great things to happen—go make great things happen!
Gae Phillips
KMEA President 2019-21