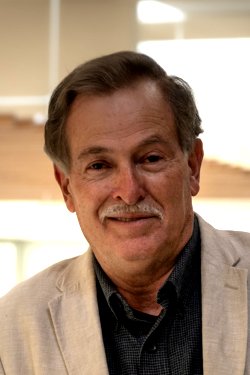 Z. Randall Stroope
2023 KMEA All-State Mixed Choir Conductor
Z. Randall Stroope is an American composer and conductor who has served as Professor of Music at three universities (an Endowed Professor at two), conducted 47 all-state choirs, and directed over 40 times at Carnegie Hall and 16 times at Chicago Orchestra Hall, among other American venues.
Internationally, Randall has had recent conducting engagements in Hong Kong, Rome, Barcelona, Singapore, Canterbury, Berlin, Salzburg, Vancouver and Dublin. He performed music for mass at the Vatican at least once every year since 2008. He is the Artistic Director for two summer music festivals in Europe and taught composition/conducting for the Italian Choral Directors Associations (FENIARCO and ANDCI) five summers of the last six years, as well as teaching composition in Singapore.
Randall's composition teachers were Cecil Effinger and Normand Lockwood, both students of the famous French teacher/composer, Nadia Boulanger (student of Gabriel Fauré). Randall has 190 choral works in print, including commissions for orchestras, soloists, choral ensembles, and works for combined forces. Recent commissions include the Raffles Singers (Singapore), Michigan Choral Conductors Consortium, Arlington Master Chorale, West Point Military Academy, Müller Chamber Choir (Taiwan), among others. Recordings of his works can be heard on Spotify, YouTube and his website (www.zrstroope.com).
Randall guest conducts full-time, and composes from his home studio on Merritt Island, Florida and in Sandia Park, New Mexico. Most of all, his priority is just making a difference in his corner of the world, loving creating music with others, and serving his family in the best way he can.