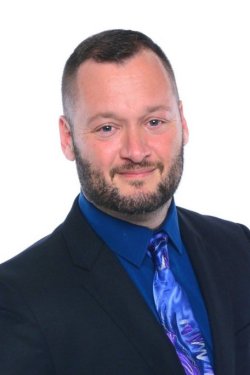 Randall Standridge
2022 KMEA All-State 1234A Band Conductor

Randall Standridge received his Bachelor's of Music Education from Arkansas State University. During this time he studied composition with Dr. Tom O'Connor before returning to Arkansas State University to earn his Master's in Music Composition, studying with Dr. Tom O'Connor and Dr. Tim Crist. In 2001, he began his tenure as Director of Bands at Harrisburg High School in Harrisburg, Arkansas. He left this post in 2013 to pursue a career as a full-time composer.
Mr. Standridge is currently published by Grand Mesa Music, Alfred Music, FJH Music, Wingert-Jones Music, Band Works Publications, Twin Towers Music, and Northeastern Music Publications. Mr. Standridge's music is performed internationally. He has had numerous works selected to the J.W. Pepper's editor's choice. His composition Snake Charmer, published by Grand Mesa Music, was included in Teaching Music through Performance in Band Vol. 8, and his work Gently Blows the Summer Wind is included in Teaching Music Through Performance in Middle School Band. He has had numerous works performed at the prestigious Midwest Clinic in Chicago, Illinois. His work Art(isms) was premiered by the Arkansas State University Wind Ensemble at the 2010 CBDNA conference in Las Cruces, New Mexico. Mr. Standridge is also a contributing composer for Alfred Music's Sound Innovations: Ensemble Development series.
In addition to his career as a composer, Mr. Standridge is the owner and editor of Randall Standridge Music and Grand Mesa Marching. He is active as a clinician, drill designer, music arranger, and colorguard designer for the marching arts, as well as a freelance artist/photographer and writer.