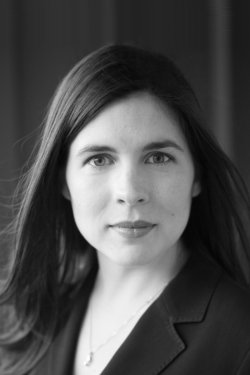 Kari Adams
2023 KMEA All-State Middle Level Choir Conductor
Kari Adams is Assistant Professor of Choral Music Education at Florida State University and conductor of Levana (formerly Women's Glee Club). Prior to her appointment at FSU, Adams completed her PhD in music education at the University of North Texas. She taught middle school choral and general music in Knob Noster, Missouri, where she was named Teacher of the Year in 2014. She is a passionate educator, conductor, and researcher.
Adams engages in guest conductor, clinician, and adjudicator opportunities regularly. She has conducted All State and honor choirs in Florida, Louisiana, Missouri, Tennessee, and Virginia. She has also presented at state practitioner conferences in Arkansas, Florida, Missouri, and Texas as well as at national ACDA and NAfME conventions. Her articles focused on research-based strategies for practitioners have been published in Music Educators Journal, Update: Applications of Research in Music Education, Florida Music Director, and Choral Journal. Through her work as the Research Chair for FL-ACDA, she operates the Research Corner blog, a resource focused on making research in the field more accessible for in-service and preservice teachers.
Adams's research has been published in leading journals in the field including Journal of Research in Music Education, Journal of Music Teacher Education, Bulletin of the Council for Research in Music Education, Update: Applications of Research in Music Education, and International Journal of Research in Choral Singing. Her research interests include music teacher education, identity construction, music perception, and implicit theories of intelligence. In addition to her publications, she has presented on these topics at regional, national, and international conferences.