2017-18 KMEA All-State Elementary Choir Repertoire
Selections will be available at Senseney Music.
Yet Gentle Will the Griffen Be
Francisco Núñez
Unison, piano
Boosey & Hawkes
Domine Deus, Agnus Dei
Antonio Vivaldi, ed. Janet Galvan
Unison, piano
Lorenz
The Water Is Wide with Bring Me a Little Water, Silvie
Rollo Dilworth
SA, piano
Hal Leonard
Grow Little Tree
Andrea Ramsey
SA, piano
Santa Barbara Music Publishing
Kusimama
Jim Papoulis
SA, piano, djembe, shaker
Boosey & Hawkes
Message from the Conductor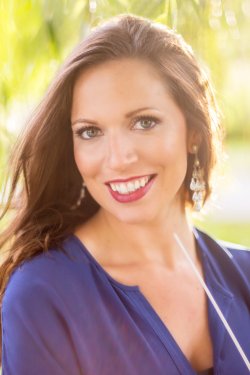 Dear KMEA Elementary All-State Singers,
Congratulations on being selected to take part in the journey we will embark upon together this February! I've been looking forward to this for many months, and now that it's just around the corner, I can't wait to meet all of you.
I know you will be doing a lot of hard work between now and then on the music for this concert. I've chosen a program not only of pieces that I truly love, but pieces that I felt would complement one another to create a program full of moments of joy, playfulness, artistry, and beauty, exploring different styles, languages, and feels to transport us and our audience to other worlds.
We will begin the program with a piece called Yet Gentle Will the Griffen Be. This is an upbeat and magical piece that plays with the whimsical creature of the griffen through music and text. It's in unison, but a deceptively tricky piece! Make sure you really listen carefully to the recording and work out those notes so we can really be adventurous in making music with this piece. Vivaldi is one of my favorite composers, and his Domine Deus, Agnus Dei is beautiful and challenging—we will really work hard on phrasing with this piece. Perhaps you've sung music by Rollo Dilworth before—his The Water Is Wide combines that beautiful tune with another favorite, Bring Me a Little Water, Silvy, and is one of my favorite arrangements of either of these two pieces. Grow, Little Tree is a piece where we will find stillness in our voices and bodies to bring a truly beautiful message through song to our audience. Finally, we will move our bodies and leave our audience with joy through Kusimama, a piece written especially for and in celebration of children.
I know you will work hard to prepare your music so that we can really dig into the musicality of each piece, and I can't wait to be there with you. Work hard, have fun, and enjoy the holiday season and the new year! I'll see you soon!
Warmest wishes from your conductor,
Sophia Papoulis