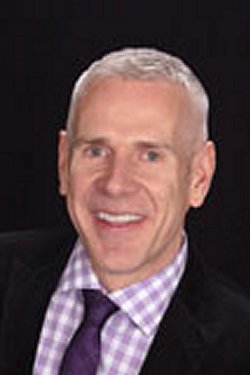 Dana Landry
2022 KMEA All-State Jazz Band Conductor

Dana Landry has held the position of Director of Jazz Studies at the University of Northern Colorado since 2002. Under his direction, UNC Jazz Lab Band I received DownBeat Magazine Student Music Awards in eleven of the last fifteen years, most recently in 2020 as Winner in the Graduate Large Ensemble category. 2020 was also highlighted by a performance at Jazz at Lincoln Center as part of the Jack Rudin Jazz Championship. Their most recent CD release, The Romeo and Juliet Project, is a jazz suite based on Shakespeare's most famous play. In April of 2021, the group premiered An Electronic Wonderland, a large work blending big band and electronica, featuring trumpeter Ingrid Jensen.
Landry has directed all-state ensembles in California, Texas, Washington, New Mexico, Wyoming, Colorado, Nebraska, and Oklahoma. He has written curriculum for undergraduate and graduate degree programs in Jazz Studies and Music Business at both UNC and Middle Tennessee State University, where he taught for seven years.
Landry is always pursuing the next artistic challenge. He is as at home playing Bebop with a jazz quartet as he is performing Prokofiev with an orchestra, as comfortable playing duo in a small dive as he is accompanying a diva in a concert hall. He has been performing regularly with the Colorado Symphony Orchestra for the past fourteen years as part of their Classical and Pops series. In the summer of 2021, he performed Maria Schneider's Winter Morning Walks with the great Renée Fleming at the Aspen Music Festival.
Landry is featured on recordings released by record labels including Summit, Origin, and Artist Alliance, several of which made it to the top of the Jazz Week U.S. Radio Airplay Chart. His first CD as a leader, Journey Home, featured virtuoso vibist Gary Burton. Landry is a member of 7 on 7, a group featuring Clay Jenkins, Paul McKee, Don Aliquo, Jim White, Steve Kovalcheck, and Erik Applegate. They plan to release their second album in 2022. Landry has performed throughout the U.S. and in Europe, Australia, and China.