Kansas Consortium of Music Teacher Education Professors and Students
2017 Conference – Sep. 24-25, 2017
Registration: Aug. 15 – Sep. 15
2017 KCOMTEPS Conference Schedule (PDF)

Connect with us on Facebook
Society for Music Teacher Education-Kansas Chapter

---
2017 KCOMTEPS Clinician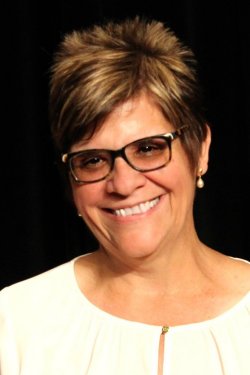 Vicki Lind
University of Arkansas-Little Rock
Vicki R. Lind is Professor of music education at the University of Arkansas at Little Rock where she serves as the coordinator for the music education program. She holds a Ph.D. in Music Education from the University of Arizona and M.M.E. and B.M.E. degrees from Wichita State University. Lind has extensive teaching experience at the elementary, secondary, and university level. Prior to her appointment at the University of Arkansas Little Rock, she served on the music education faculty at the University of California Los Angeles and the University of Colorado at Boulder.
Lind's research interests include issues of equity and access in music education and music teaching and teacher education. She recently co-authored the book Culturally Responsive Teaching in Music Education: From Understanding to Application and she was a contributing author in the book, Conceptually Framing Music Teaching And Learning Within The Context Of Culture: Implications For Music Teacher Education. Lind has published articles in numerous journals including General Music Today, The Choral Journal, The International Journal for Education and the Arts, and the Journal of Music Teacher Education. She regularly presents at national and international conferences and she is involved in the design and implementation of professional development programs for public school music teachers. Lind is the past president of the Arkansas Music Educators Association and she is an active member of the Society for Music Teacher Education.
---
Sessions
We Teach Who We Are (I'm not Dorothy and this isn't Toto)
For better or worse, our cultural backgrounds, beliefs, and orientations significantly impact what and how we learn and in turn, impact our teaching. In this presentation, we will explore ways that we can (1) unpack our beliefs and attitudes about working with diverse populations, (2) challenge assumptions and stereotypes, and (3) recognize the benefits and advantages of working in diverse classrooms.
Lessons from Oz: Finding the courage, wisdom, and heart to teach in culturally responsive ways.
Culturally responsive teaching is an approach to instruction that uses the cultural experiences and perspectives of diverse students as a means to make learning more relevant and effective for them. In this session, we will focus on strategies to better understand our students' cultural heritage by getting to know them, their families, and their communities.
---
Files
---
Locations
Sunday – Senseney Music
1:00 – 8:00 PM
2300 E. Lincoln Street, Wichita, KS 67211 316-262-1487
Free parking in store parking lot.
Monday – Marcus Welcome Center @ Wichita State University
9:00 AM – 12:30 PM
1845 Fairmount St, Wichita, KS 67260 316-978-3456
There are 100 parking spaces in Lot 19 next to the Welcome center on the east side of Eck Baseball stadium (by the outfield). Landmark is the Coleman Shelter.
WSU Parking Map
---
Lodging
Red Roof Airport Inn & Conference Center
2017 Conference Rate $79.99 – Rate deadline is Sep. 8
6815 W. Kellogg Dr., Wichita, KS 67209 Tel: 316-942-5600
(Ask for discounted price for KCOMTEPS Conference – block of rooms reserved)
---
About KCOMTEPS
KCOMTEPS is a state organization, unique to Kansas, providing a structured framework for faculty discussion on topics relevent to music teacher education. Membership includes music teacher education professors from public and private colleges and university as well as representatives from Kansas community colleges. KCOMTEPS meets regularly each fall.
KCOMTEPS, organized 35+ years ago, was at the forefront in the development of the state music standards and, later, in working with KSDE to develop a unified and consistent approach to music teacher education program assessment at our various schools. Members continue to actively work toward improved course transfer and articulation among our programs and in collaboration with our state community colleges. Each fall the organization sponsors the annual workshop as a collaborative event with collegiate NAfME student members.
At the June 2012 KMEA Board Meeting, members approved the merger of KCOMTEPS as a part of KMEA. The move is valuable for both groups. The arrangement will allow for the continuation of KCOMTEPS' work under the more inclusive KMEA umbrella. KCOMTEPS will continue as the annual fall conference for faculty and NAfME Collegiate members. KMEA financial and staff support will assist with this annual gathering.
---
Minutes