Kansas Consortium of Music Teacher Education Professors and Students
2018 Conference – Sep. 30-Oct.1, 2018
Registration: Aug. 15 – Sep. 15

2018 KCOMTEPS Conference Schedule (PDF)

Connect with us on Facebook
Society for Music Teacher Education-Kansas Chapter
---
2018 KCOMTEPS Clinician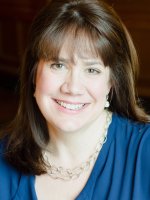 Ann Marie Stanley
Louisiana State University
Ann Marie Stanley is Associate Professor and Chair of Music Education at Louisiana State University. Before her LSU appointment in August 2016, Dr. Stanley was an Associate Professor of Music Education at the Eastman School of Music where she served on the faculty from 2007-2016.
Dr. Stanley received the Ph.D. in Music Education from University of Michigan in 2009. Before entering academia, she taught public school general music and children's choir for seven years in California. She has the BM and MM in Oboe Performance from Wichita State University and a CA teaching credential from Cal State-East Bay.
At LSU, Dr. Stanley teaches general music methods courses and graduate research. Dr. Stanley has written on musical collaboration, qualitative research methodology, and music teacher professional development and curriculum in Arts Education Policy Review, Bulletin for the Council for Research in Music Education, and Research Studies in Music Education. In the last five years she has authored five book chapters: one in the Handbook of Qualitative Research in American Music Education (2013, Oxford University Press), one in Musicianship-Focused Curriculum and Assessment (2014, GIA Publications), one in Visions of Music Teacher Education (2015, Rowman and Littlefield), one in Polyvocal Professional Learning through Self-study (2016, Sense Publishers) and a chapter on professional development for elementary music teachers in Engaging Musical Practices: A Sourcebook for Elementary General Music (2017, Rowman and Littlefield). She co-edited the forthcoming 44-chapter Handbook of Music Teacher Education in the United States (2018, Oxford University Press.) Dr. Stanley presents for school districts and state conferences on general music ideas, motivation, collaboration, and teacher learning.
Ann Marie is thrilled to be back in her home town for this event and wants to mention she is a Derby High School alum from, ahem, let's just say "the late 80s."
---
Sessions
Collegiate NAfME-focused Session (Sunday night)
Engage Your Core! Using Core Reflection for Immediate Improvements in Music Teaching and Learning
Reflective Practice is a buzzword in contemporary education. Sometimes, unfortunately, "reflection" becomes just another assignment to check off the list: not always meaningful or helpful. Often, we ask teachers to reflect on teaching after-the-fact, which can become a focus on "what went wrong" or "what I should have done." One alternative is to use "core reflection" (Korthagen, Kim & Greene, 2013): a powerful technique to identify and use personal strengths to make positive, immediate in-the-moment changes. Drawing upon your core qualities helps with classroom management, relationships with students and colleagues, and pedagogical decision-making. Learning core reflection strategies is an enjoyable process, and offers educators the tools to make reflection a natural, significant part of music education coursework and practice.
General Session (Monday morning)
Asking Good Questions: 101 Ways to Foster Excellent Communication in the Music Classroom
Music teachers have limited instructional time, a lot to accomplish, and can't have a class or rehearsal derailed by constant interruptions. How can music educators manage and control engaged students' eager responses—and assess student understanding—without stifling student contributions or relying on the "quiet raised hand" as the only response technique? I offer 101 ways to elicit student responses, plus techniques for constructing evocative questions to obtain the information you need about student understanding.
---
Files

---
Locations
Sunday – Senseney Music
1:00 – 8:00 PM
2300 E. Lincoln Street, Wichita, KS 67211 316-262-1487
Free parking in store parking lot.
Monday – Marcus Welcome Center @ Wichita State University
9:00 AM – 12:30 PM
1845 Fairmount St, Wichita, KS 67260 316-978-3456
There are 100 parking spaces in Lot 19 next to the Welcome center on the east side of Eck Baseball stadium (by the outfield). Landmark is the Coleman Shelter.
WSU Parking Map
---
Lodging
316 Hotel
1011 N. Topeka St., Wichita, KS 67214 Tel: 316-269-999
A block of rooms is reserved under KCOMTEPS and Frank Perez. Conference rate is $69.99. Deadline to book a room at this rate is September 9, 2018.
---
About KCOMTEPS
KCOMTEPS is a state organization, unique to Kansas, providing a structured framework for faculty discussion on topics relevent to music teacher education. Membership includes music teacher education professors from public and private colleges and university as well as representatives from Kansas community colleges. KCOMTEPS meets regularly each fall.
KCOMTEPS, organized 35+ years ago, was at the forefront in the development of the state music standards and, later, in working with KSDE to develop a unified and consistent approach to music teacher education program assessment at our various schools. Members continue to actively work toward improved course transfer and articulation among our programs and in collaboration with our state community colleges. Each fall the organization sponsors the annual workshop as a collaborative event with collegiate NAfME student members.
At the June 2012 KMEA Board Meeting, members approved the merger of KCOMTEPS as a part of KMEA. The move is valuable for both groups. The arrangement will allow for the continuation of KCOMTEPS' work under the more inclusive KMEA umbrella. KCOMTEPS will continue as the annual fall conference for faculty and NAfME Collegiate members. KMEA financial and staff support will assist with this annual gathering.
---
Minutes
Oct. 1, 2018
Sep. 25, 2017
Sep. 26, 2016
Sep. 28, 2015
Sep. 29, 2014
KMEA Mentoring Network
Mentorship is an important component to the success of our new teachers. The KMEA Mentoring Network works to ensure the success of early career music educators in Kansas.