Kansas Consortium of Music Teacher Education Professors and Students
2016 Conference – Sep. 25-26, 2016
Registration deadline: Sep. 17, 2016
KCOMTEPS 2016 Schedule
Connect with us on Facebook
Society for Music Teacher Education-Kansas Chapter
---
2016 KCOMTEPS Clinician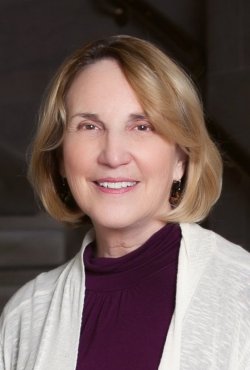 Dee Hansen
University of Hartford
Dee Hansen (D.M.A. Music Education, University of Missouri-Kansas City Conservatory, B.M.E. and M.M Music History, Southern Methodist University), is a Professor of Music Education and Director of Graduate Studies at The Hartt School, University of Hartford, CT. She served as Chair of Graduate Studies in Music Education and Director of The Hartt Summerterm graduate program from 2006-2014. She authored The Handbook for Music Supervisors, in 2002 (MENC) after serving as Fine Arts Consultant for the Kansas State Department of Education from 1994-2002. Dee was president of the Kansas Music Educators Association from 2005-2006 and served on the executive board of the Connecticut Music Educators Association from 2006-2010. She is primary author of The Music and Literacy Connection, 2nd Edition (Rowan & Littlefield, 2014). Dee is a nationally active clinician specializing in curriculum and assessment development, music and literacy learning connections, and practical applications of learning theory. Dee is the 2006 recipient of the Governor's Arts Award for Arts Advocacy in Kansas, the 2007 University of Missouri-Kansas City Conservatory of Music Alumnus of the Year, the 2010 Innovations in Teaching and Learning Award from the University of Hartford, and 2011 CMEA University Professor of the Year.
---
Hand-out Files
Shifting the Curriculum Design Paradigm (hand-out).pdf
Shifting the Curriculum Design Paradigm (slides).pdf
---
Locations
Sunday – Senseney Music
1:00 – 8:00 PM
2300 E. Lincoln Street, Wichita, KS 67211 316-262-1487
Free parking in store parking lot.
Monday – Marcus Welcome Center @ Wichita State University
9:00 AM – 12:30 PM
1845 Fairmount St, Wichita, KS 67260 316-978-3456
There 100 parking spaces in Lot 19 next to the Welcome center on the east side of Eck Baseball stadium (by the outfield). Landmark is the Coleman Shelter.
---
Lodging
Best Western Airport Inn & Conference Center
(Conference Rate $77)
6815 W. Kellogg Dr., Wichita, KS 67209 Tel: (316) 942-5600
(Ask for discounted price for KCOMTEPS Conference – block of rooms reserved)
---
KCOMTEPS is a state organization, unique to Kansas, providing a structured framework for faculty discussion on topics relevent to music teacher education. Membership includes music teacher education professors from public and private colleges and university as well as representatives from Kansas community colleges. KCOMTEPS meets regularly each fall.
KCOMTEPS, organized 35+ years ago, was at the forefront in the development of the state music standards and, later, in working with KSDE to develop a unified and consistent approach to music teacher education program assessment at our various schools. Members continue to actively work toward improved course transfer and articulation among our programs and in collaboration with our state community colleges. Each fall the organization sponsors the annual workshop as a collaborative event with collegiate NAfME student members.
At the June 2012 KMEA Board Meeting, members approved the merger of KCOMTEPS as a part of KMEA. The move is valuable for both groups. The arrangement will allow for the continuation of KCOMTEPS' work under the more inclusive KMEA umbrella. KCOMTEPS will continue as the annual fall conference for faculty and NAfME Collegiate members. KMEA financial and staff support will assist with this annual gathering.
---
Minutes