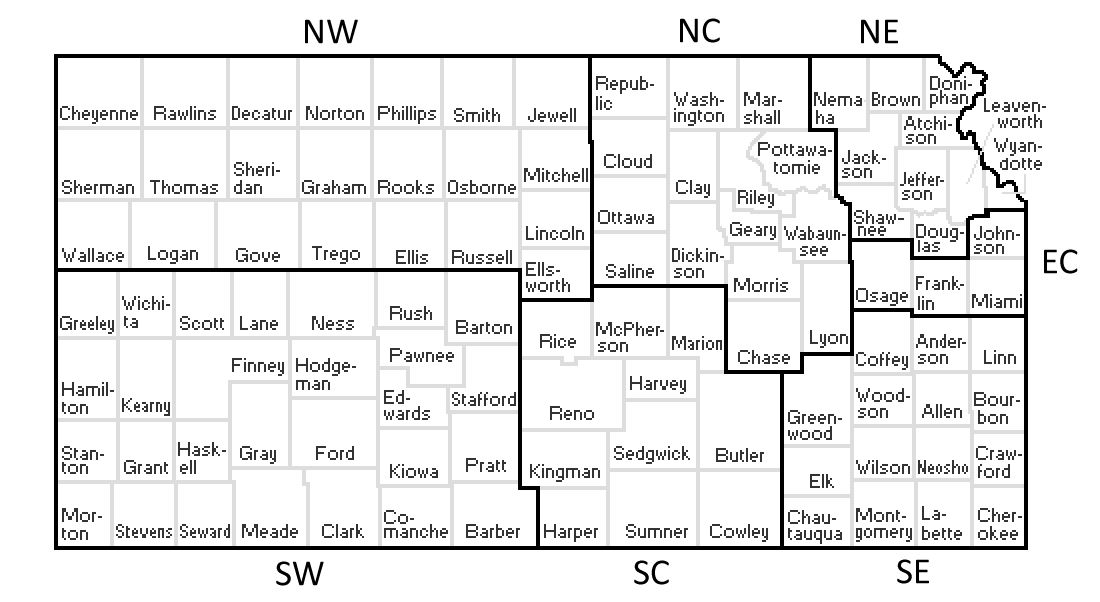 The KMEA state organization is currently comprised of six geographic districts. While each district works to advance the goals of the state KMEA organization, all of them have their own activities as well. Questions regarding district activities should be directed to each district president.
Northeast District to split into new districts
The current Northeast District will be dividing into two new districts (NE & EC). Each new district will hold its first election in the fall of 2015 with the two elected officers serving jointly as Presidents-Elect for their respective new districts. The current Northeast District will continue operating during that term. Then on March 1, 2018, the current Northeast District will cease to exist and the two new districts will begin operating independently.  The following district borders are reflected in the state map above.
Northeast District – The new Northeast District will be comprised of Nemaha, Brown, Doniphan, Jackson, Atchison, Jefferson, Leavenworth, Wyandotte, Shawnee, and Douglas counties.
East Central District – The new East Central District will be comprised of Osage, Franklin, Miami, & Johnson counties.