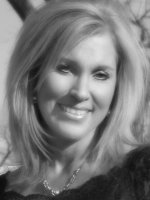 A message from Kayla Tiemeyer, NWKMEA District President:
GREETINGS TEACHERS! I hope your fall semester is going well. I know many are busy with Musicals, Marching Band, League Clinics, Veteran's Concerts and Christmas programs. The fun is just beginning as we move forward into the year.
Please note all of the information posted on our website for our mini conventions, to take place November 4, 2017 at Hays High School and December 2, 2017 at Fort Hays State University. Just look under the GROUPS tab and information should be posted that you may be interested in. Also, a schedule of the November convention is up and the December General schedule will be posted soon. The Elementary Honor Choir Schedule is posted under the Elementary Choir Tab on our website.
PLEASE NOTE!!!! It is important for you to read the Handbook with the ByLaws and Policies. They will be posted on the website 2 weeks before the December convention and will need to be voted on at that time. These have to be voted on before our December convention.
In December, we will have our General meetings and individual meetings. It is important to attend these meetings. The changes that have been made since the original adoption will be highlighted. There are some items of discussion: one of them being the Copyright Law. We want to be sure we make everyone aware of what the rules are in regards to this and that everyone understands. This is also a time for you to ask questions... I want to be sure everyone is aware of the new items and what is going on in our District.
We have also welcomed new teachers to our District. Advocacy/Mentoring chair as well as our Board members, met for a wonderful afternoon of entertainment and dinner hosted by William Shick, at the Huck Boyd Center in Phillipsburg. The event was specifically planned to welcome our new teachers.
This years District Mini Conventions look to be rewarding and educational for our students. The November Convention clinicians include: Randy Berls of Colby Community College, Colby, (Junior High Honor Choir); Kyle Hopkins of McPherson College (Junior High Honor Band), and James Pisano, Bethel College (High School Honor Jazz Band). The December Convention clinicians include: Holly Taylor of Wichita (Elementary Honor Choir), Dr. Raul Munguia of Pittsburg State University ( High School Orchestra), Dr. Terry Crull of Fort Hays State University (High School Honor Choir), and Tim Farrell of University of Nebraska at Kearney, (High School Honor Band).
Our November Convention is hosted by Hays High School in Hays on November 4th. The Junior High Choir, Junior High Band and High School Honor Jazz Band Concert will be at 3:30 PM in the Hays High School gymnasium. The December Convention is hosted by Fort Hays State University on December 2nd. The Elementary Honor Choir will perform in the Beech/Schmidt Performing Arts Center at 12:30 PM. The High School Choir, High School Band and High School Orchestra will perform in the Beech/Schmidt Auditorium at 3:30 PM. We hope to see you there.
Special Thanks to Don Mordecai for filling the position that Stacey Williams left vacated. He is doing the duties that the Past President would have completed along with his duties as President-Elect. Thank you, Don!
2017-18 Northwest District Outstanding Educator Awards
CONGRATULATIONS TO THE NORTHWEST DISTRICT OUTSTANDING EDUCATORS. The educators include: Susan Keith of Ellsworth (Elementary Honored Educator), Tamra Cochran of Norton (Middle Level Honored Educator), Joan Crull of Hays (High School Honored Educator), Pat Ziegelmeier of Colby (College Level Honored Educator), and Stacy Green of Stockton (Honored Administrator).
CONGRATULATIONS to Tamra Cochran who has been selected to represent our Northwest District as our Outstanding Educator at the State level, in February and to Stacey Green the Honored Administrator who will represent our District at the State level, in February.
Susan Keith - Elementary Honored Educator
Susan Keith is in her 27th year of teaching music for the USD 327 Ellsworth school system. She serves as the Kindergarten through 4th grade general music instructor, and as the accompanist for the Ellsworth High School choir and Ellsworth Singers, along with being an assistant volleyball coach. Susan studied privately with Janeal Ryan, Alta Mellick, Gloria Blackwell, John Huber, Robert Edwards, and Mary Ellen Sutton. She honors these instructors, along with Dr. Jana Fallin, Dr. David Royse, and Stanley Finck for their contribution to her musical education. A native of McCracken Kansas, Susan attended schools in Alexander, McCracken, and graduated from Ransom High School, where she had many fine teachers and coaches who helped shape her life. Susan went on to study music education at Kansas State University earning her bachelor's and master's degrees in music education. Susan has previously served as the CMENC Vice President, NWKMEA District Elementary Assistant Chair, and the KSU Music Symposium Co-Chairman. She was inducted into the Pi Kappa Lambda Music Honorary and holds membership in Mu Phi Epsilon Music Honorary. Susan is a pianist/organist for St. Bernard's Catholic Church, along with accompanying in Ellsworth and the surrounding area. Susan is the wife of Mike Keith, who is also a teacher, and mother of Shannon, a junior at KSU and a member of the Pride of Wildcatland. Susan is extremely proud of all her former students who have pursued music in their adult life, but is equally proud of all the accomplishments of the great young adults in the professional world that she has had the honor of teaching
Tamra Cochran - Middle Level Honored Educator
Tamra Cochran teaches junior and senior high vocal music and music theory in Norton, KS. She is in her 29th year of teaching. She has taught kindergarten through college level students. Additionally, she has directed several adult choirs. Tamra has served as an adjudicator at several music festivals in Kansas. She has also had the privilege to be the guest clinician for the Northern Plains League and was also asked to serve as Director of the Women's Honor Choir for the Western State Honor Choir Festival in Gunnison, CO.
Tamra earned her B.A. from Trinity College in Deerfield, IL. Studying with John Paul Johnson and Paul Tucker, Tamra earned a Masters of Music in Choral Conducting from the University of Kansas. While at KU, she was the director of the KU Women's Glee and the University Singers.
Choral music, more specifically the love of singing, has been her passion from a very early age. The opportunity to connect with the students is what keeps her vested in education. "The resilience of our students has always amazed me. Their ability to rise to the challenge and succeed is an exciting adventure. Music just happens to be that vehicle and I have been given the opportunity to work and learn with them."
In addition to teaching, Ms. Cochran loves singing and leading worship at her church. Outside of music she can be found fishing, camping, walking with her Mini Aussies and simply loving the great outdoors.
Cochran is active in ACDA, KCDA, NAfME and KMEA.
Joan Crull - High School Honored Educator
Joan Crull's teaching experience has spanned 38 years, 5 states, thousands of students, and subjects as diverse as orchestra, general music, choir, and 1st grade classroom. She holds a B.A. from Dordt College, and has done graduate work at the University of Southern California, St. Thomas University, University of North Dakota, and the University of South Dakota. Currently she teaches Orchestra at Hays High, where her students consistently receive Superior ratings, Hays Middle School, and is the general music teacher at O'Loughlin Elementary. She has served on the KASTA board and is currently NWKMEA orchestra chair. Joan is married to Terry and has four grown children. Her motto is a quote from Yeats: "Teaching is not a filling of the pail, but a lighting of the fire."
Pat Ziegelemeier - Honored College Educator
Pat Ziegelmeier has served as music instructor and accompanist for Colby Community College since 1988. She received her Bachelor's degree from the University of Wyoming and her Master's degree from Fort Hays State University. Pat is the executive secretary for the Kansas Music Teachers Association, and the Executive Director of Western Plains Arts Association. She also serves as organist and music coordinator at the Colby United Methodist Church.
Pat and her husband Carl reside on their farm near Gem, and they have five children, Matt, Steve, Lisa, Amy and Lori. They also have fourteen wonderful grandchildren.
Pat credits her love of music to her parents, especially her mother. She tries to help her students experience the joy of music while striving for excellence in their musical endeavors. She hopes all her students will take with them a love of music that will last throughout their lives.
Stacey Green - Honored Administrator
Stacey Green is the Pk-8 Principal at Stockton Grade School, USD #271, Stockton, Kansas. This is her fifth year as the building administrator. Stacey has had the privilege of serving all 27 years of her career to the students, staff, and stakeholders at USD #271, with the first seven years as an early childhood special education teacher with the North Central Kansas Special Education Cooperative.
Mrs. Green is a graduate of Hill City High School, she earned her B.A. in Elementary Education and Early Childhood Special Education at Bethany College in 1990. She completed her Masters Program at Fort Hays State University in 1996 and has added additional licenses through FHSU since her first M.S.degree finish.
Stacey is active in her community and she enjoys playing in her church's chime choir. She and her husband, Kirk, have two children, Audrey and Joel, who are both Stockton School graduates. She enjoys reading, listening to music, and spending time with her family and her extended family at USD #271.
Mrs. Green knows that music education opens the doors to learning for students of all ages and it enriches their lives and education. Music offerings engage students and it is these fine arts programs that often keep students in school. Mrs. Green values and supports the collaboration of staff to support social emotional and character development in the music classes. The music classrooms are also excellent environments to focus on the Tiger Touchstones which are creativity, confidence, honesty, integrity, respect, and responsibility.
Congratulations again to our Honored Educators!